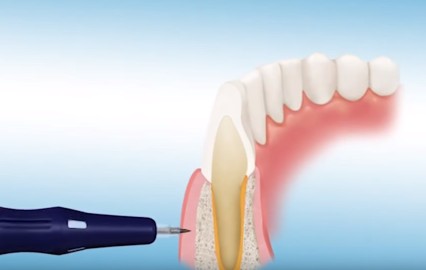 What to Expect
When the freezing wears off, you may feel some tenderness around the area for 24-48 hours. The feeling is very similar to when you first get braces or Invisalign®.
Post Op Instructions
Rinse the area with salt water. Mix one teaspoon of salt in a small glass of lukewarm water and rinse for 1 minute.
Take Tylenol® for discomfort but NOT Advil®, Ibuprofen® or Aleve®. Anti-inflammatories suppress the process of speeding up tooth movement.
When brushing and flossing, be gentle around the area where you had the Propel procedure.
If you have any concerns, please call our office at
780-757-1001
.