Book your complimentary virtual consultation with an orthodontist to learn what your treatment options are, estimate treatment time and cost.
We are excited to meet you in a new and innovative approach. We won't let recent changes with health/safety requirements get in the way of you achieving the smile you've always dreamed of. Your treatment will progress in the safest and most efficient way possible.
Topics to discuss:
Orthodontic Concerns

Orthodontic Options
Estimated Length of Treatment
Estimated Costs
Next Steps: New start records, monitor, dental cleaning needed.
In preparation for your virtual appointment, we would like to see photos of your teeth.

Note: You may carefully use household spoons as shown in order to pull cheeks back. Ask a friend to help, otherwise take the photos as best you can. We would also like to see your gum line as shown in the below photos, if possible.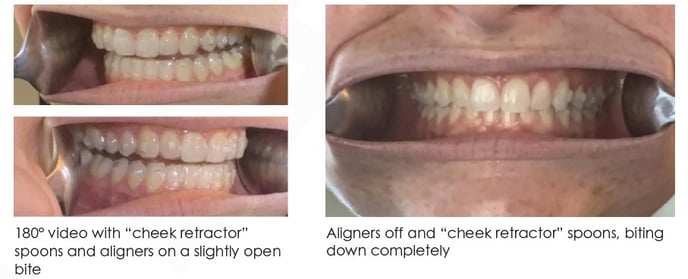 Here are the instructions to schedule your virtual consultation:

Go to our virtual consultation page and follow the steps below.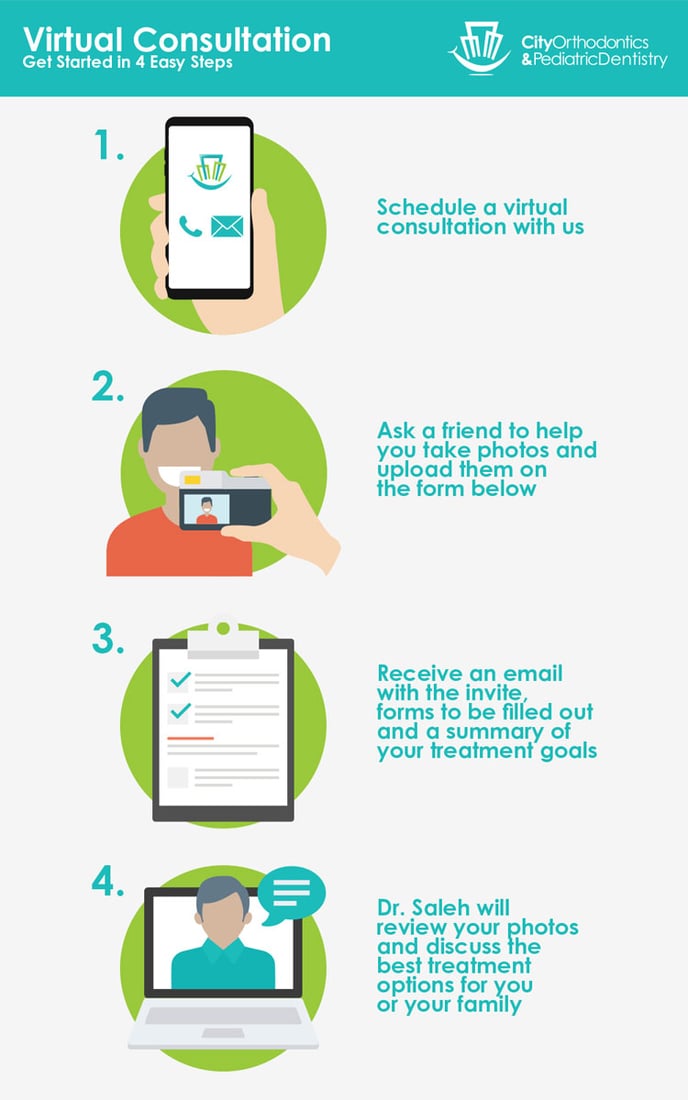 We are excited to talk to you! If you have any questions, please feel free to call us or email us and we will be glad to assist you.