First, your teeth are scanned by a special scanner, and the orthodontist will work on your treatment plan with the team at Invisalign®. Your trays are made specifically for you.
Why Invisalign®?
The trays are comfortable and almost invisible.
The trays are removable, so you can eat whatever food you like.
It's easier to brush and floss than with braces.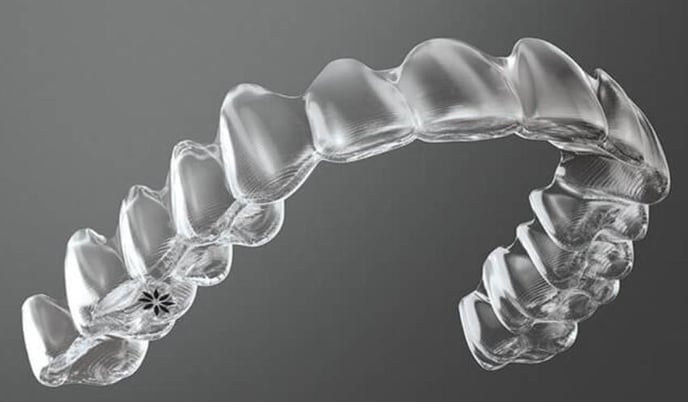 How does it work?
The trays work when you are wearing them, so it's important to wear them 20-22 hours per day. By wearing the trays and changing them every week, slight pressure slowly moves your teeth to the optimal spot. Small pieces of filling material are stuck to some of your teeth. This helps the trays grab and move teeth as needed.